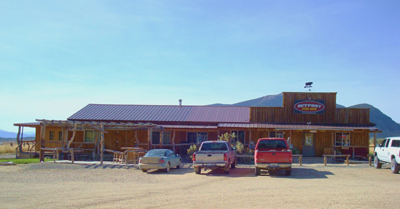 The Best Little Steakhouse in Idaho!

The Outpost Steakhouse is a gem of a restaurant located in Almo. We don't serve tourist food, we serve 100% (Western Heritage) Steaks with all the trail blazin' fixins. Our ribeye steak is the Cowboy's favorite, served with an ice cold drink and dessert. If you're not in the mood for a steak, try one of our hot or cold sandwiches or a salad.

Click Here for Our Menu!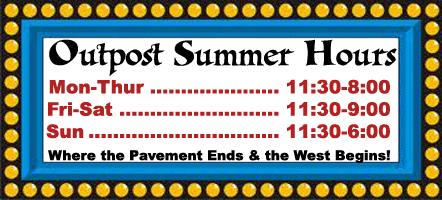 Join us for a Fun filled Summer!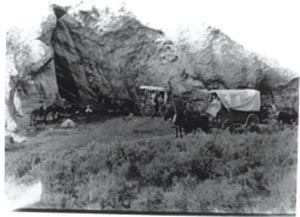 Welcome to the Outpost Steakhouse! Almo Idaho is an authentic Western town full of history, nostalgia, and importance. Beginning in 1843, the Almo Valley was a well known stop on the California Trail. In 1852, approximately 52,000 immigrants came through Almo on their way to California. Today, you can still see the wagon trail in some places; and on Register Rock you can see immigrants' names written in axle grease. Before immigrants began passing through, the Almo Valley was a hunting ground for the Shoshone-Bannock Indians, who also gathered nuts in Idaho's largest pinion pine forest. In the late 1800's settlers began homesteading the Almo Valley and many of the local residents are descendents of the original settlers of the area. Almo Creek Enterprises would like to welcome you to Almo, and we hope you enjoy your time here. Almo is a very special place with the most unique recreational opportunities. We look forward to seeing you again soon!
Quick Links
Restaurant & Inn
Shop
Community
Attractions
Reservations